How DELIVERY HERO Clone App Works
LET'S HAVE A LOOK AT HOW DELIVERY HERO WORKS WITH A CUTTING-EDGE FOUR STEP BUSINESS MODEL!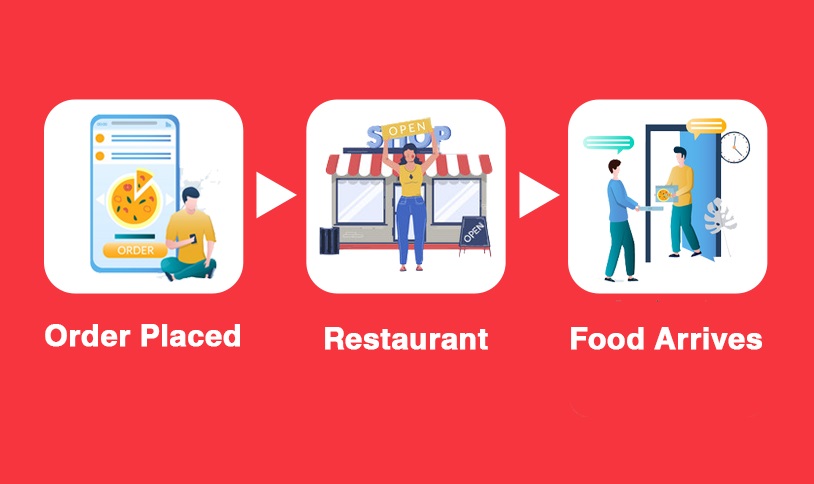 The Delivery hero clone includes dedicated app assistance for effective operations to provide outstanding and on-time food delivery service. In addition, it aids in client demand management and allows retailers to manage their product offerings and menus.
Step 1: Search
Customers may quickly search for restaurants based on their familiarity with them and the quality of the food they serve. The customer then searches their menus and adds food to place an order.
Step 2: Place Your Order
Customers can order their favorite food from a nearby restaurant at their convenience.
Step 3: Real-Time Order Tracking
Customers will get real-time updates on their order status.
Step 4: Delivery
The delivery agent will deliver the ordered food to the address specified by the customer.
Step 5: Reviews and Rating
Customers can give reviews and ratings to the restaurant based on their delivery and food.
So, that's Are You Looking Forward to Building a Dedicated Food Delivery App Online?Let's discuss your requirements and start your restaurant business with our responsive, engaging, and intuitive Delivery hero clone app solution.