How Does UberEats Clone App Work
Let's check how the UberEats clone app works and facilitates its users:
UberEats Clone offers a highly managed workflow to assist businesses in managing their food delivery operations. It saves their time and makes all processes automated. Restaurants, hotels, and other food business entrepreneurs can quickly deliver food to the doorstep of their customers.
It offers a dedicated admin panel that provides a personalized workflow and environment to all its customers. By following the UberEats clone app model, the food delivery businesses can easily monitor their activities.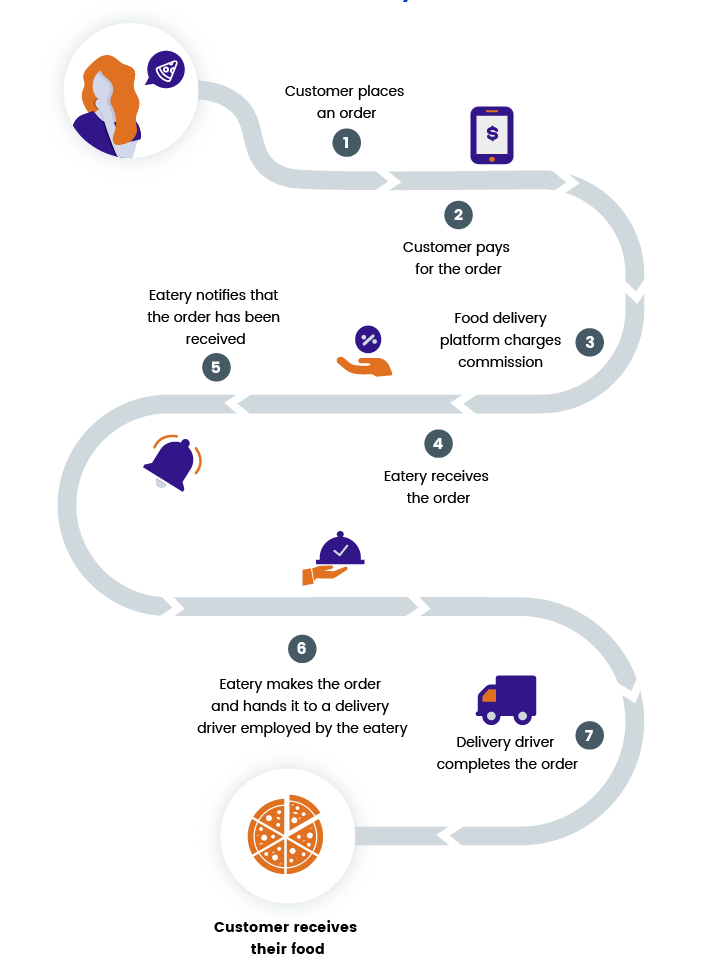 Step 1: Search
Customers may quickly search for restaurants based on their familiarity with them and the quality of the food they serve. The customer then searches their menus and adds food to place an order.
Step 2: Order Placement
Customers can order their favorite food from a nearby restaurant at their convenience.
Step 3: Payment
Customers can pay the bill using various methods, including COD, cards, wallets, etc.
Step 4: Real-time tracking
Customers will get real-time updates on their order status.
Step 5: Delivery
The delivery agent will deliver the ordered food to the address specified by the customer.
Step 6: Rate & Review
Customers can give reviews and ratings to the restaurant based on their delivery and food.
Do you want to develop your UberEats App? Let's contact our marketing professionals to discuss your UberEats clone script needs today!